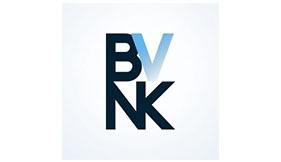 Perks keyboard_arrow_right

BVNK
BVNK
API driven, modern core banking platform designed for agile fintechs and digital banks. We give fintechs the freedom to focus on their USP and not have to worry about the plumbing/infrastructure of banking systems.
We provide free access to our demo instance, and aim to enable fintechs or challengers to get an MVP up in under 2 months.
We exist to solve three fundamental challenges:
– The difficulty (and speed) of change in banking systems—we have a unique architecture that allows us to customise almost anything quickly and for a low cost;
– The ability to integrate new technology and other fintechs—our system is API driven, with the ability to keep integrations separate from our core as well as partner banks, and enables marketplace functionality;
– The high total cost of banking solutions—our modern design allows us to run at a fraction of the cost of most providers, without compromising on quality, customisability, or support.
Core functionality:
* Account management: create, delete and manage accounts.
* Multi-tenant accounts: customise fees, functionality and more..
* Proprietary General Ledger: a comprehensive general ledger.
* Single view of the customer: a consolidated view of customer interactions.
* Fee management: variable, percentage or fixed fees.
* Split payments: flexible options for split payments.
* Authentication: secure, tokenised authentication and One Time Pin.
* Bulk data import: importing bulk data in various formats.
* Admin dashboard: a dashboard to manage back office operations.
* Payments: inter-account, electronic, Card, SMS, USSD, and more.
* Customisable regulatory controls: AML screening, access to FAFT and PEP Screening, and custom region controls by request.
* Digital asset support: native support for tangible and intangible digital assets.
* Card management: functionality to support physical and virtual card issuance.
* Manageable card settings: users have full control of their cards.
* Reporting: customisable reporting.
* POS (Point of Sale) Functionality: POS device functionality and integration.
*Available worldwide